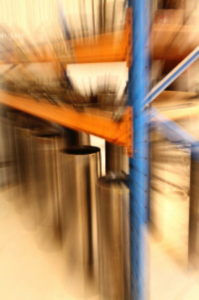 Since its foundation in 1991 Roval has focused on the continuous improvement of the art and technology of compressed fiber calender rolls.
This focus, combined with the technological backing of the world's leading supplier and innovator of state of the art calenders, has led to the development of covers which are carefully adapted to your operating conditions and product quality requirements.
From the outset, Roval seeks to enjoy a technical cooperation with its customers, selecting and developing the best possible cover material for your specific needs. Roval wants to make available to you the best cotton roll covering techniques and practices, throughout the complete process (inspection, dismantling, cover material selection, filling, machining, reassembly and delivery).
To judge rovalrolls' commitment to realise this vision of our business, entrust us with the care of your calender rolls, experience our technical know-how, our product range and our associated services (e.g. shaft maintenance, cover machining, logistics), all at competitive prices.
Roval wants to equip your calenders and embossers with the most carefully selected elastic roll covers, capable of enhancing your operating result.
This site is an overview of the skills and technology used by Roval to manufacture calender roll covers with a high level of technicality, productivity and efficiency.
To further understand rovalrolls, we invite you to visit our new Art and Technology gallery.
Enjoy your visit.
The rovalrolls team.